I am living in la la land and I am not ashamed.
Every day I drive by our corner gas station/little store. Every day the gas is a different price. This morning is was $1.97, in the afternoon when I came home, it was $2.01. Later in the evening when I drove over for a gallon of milk, it was $1.98.
Every day I glance up at the sign. Why is it posted in 9/10's? I expect it to be less than the day before. I know in my psyche today will be the day that it will begin to inch back down. Every day my expectations are dashed. The creep is upward, not down. My brain doesn't understand. It operates on the known and the known, up until today, has been that the little numbers go up, and then they go down.
Can my brain adjust?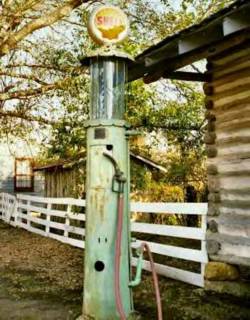 gas